Revita shampoo by DS Labs strengthens your hair, increases volume, and revitalizes your hair. This detailed Revita shampoo review will cover everything about the shampoo, what it can do for your hair, who should use it, its ingredients, and much more.
Let's admit it:
Hair loss is a common problem that is faced by millions of people around the world. If you've ever felt frustrated by your hair falling off like autumn leaves or the bald patches staring back at you in the mirror, I have a good news for you:
You're not alone…
The beauty industry thrives on this problem and over time there have been several solutions offered in the form of hair products, diet supplements, and now even surgeries. But the former is my focus here. As with all things beauty related, it can be pretty difficult figuring out what works and what is junk before trying it out.
Manufacturers have gotten smarter but not necessarily honest with their advertising. So you'll probably agree that some of the products you've tried didn't even deserve the space on your vanity table, how much more the precious money spent on them.
Before you buy the next ''magic formula'', it'll be great to have enough details to help you make an informed decision on whether that product is right for you?
DS Laboratories Revita shampoo is one of the most popular hair loss treatments available today. It was manufactured to not only stimulate growth and increase length but also to improve volume, density, and give you all-round results.
But the big question is: Should you really use it? And how effective DS Labs Revita shampoo really is?
Let's get to the nitty-gritty.
DS Labs Revita Shampoo Overview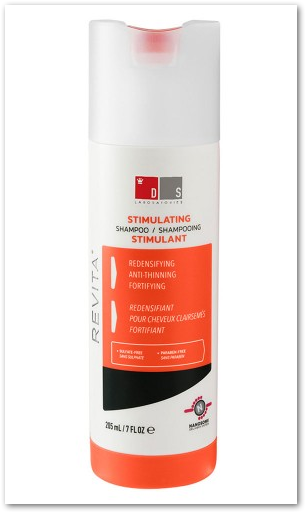 Revita shampoo delivers powerful support for men and women concerned about hair loss, thinning hair, and androgenic alopecia (male pattern baldness or female pattern baldness). It is formulated to strengthen hair, boost density, and improve hair appearance.
The hair-stimulation compounds used in Revita shampoo are associated with faster hair growth and new hair regrowth after episodes of hair loss. Key compounds include the dihydrotestosterone blockers (DHT blockers) ketoconazole and caffeine, as well as biotin, all of which are essential for hair growth.
What is Androgenic Alopecia?
Androgenic Alopecia is a form of hair loss that occurs in both genders. In men, the hair is lost in a defined pattern, starting above the temples and receding to form a characteristic ''M'' shape with time.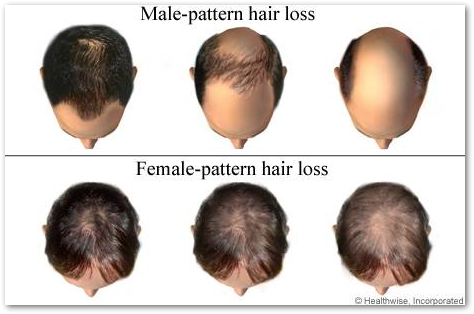 Androgenic alopecia in men has been associated with several health conditions like diabetes, hypertension, prostate cancer, and heart diseases. When it's not properly managed, it often progresses into complete baldness.
With women, the pattern of hair loss is slightly different. The hairline does not recede, it just thins out in random areas all over the head. This form of hair loss is often associated with hormonal imbalance but it rarely progresses to total baldness.
Revita Shampoo Key Ingredients
Here is a complete overview of the major ingredients used in the DS Laboratories Revita shampoo:
Ketoconazole
Ketoconazole appears high up in the ingredient list and this implies that there's a high volume of it in the product. It is an anti-fungal agent which is also effective as a hair growth stimulant. It controls the over-production of testosterone which could suppress hair growth. It also reduces irritation on the scalp and regulates the production of sebum.
Ginseng Root Extract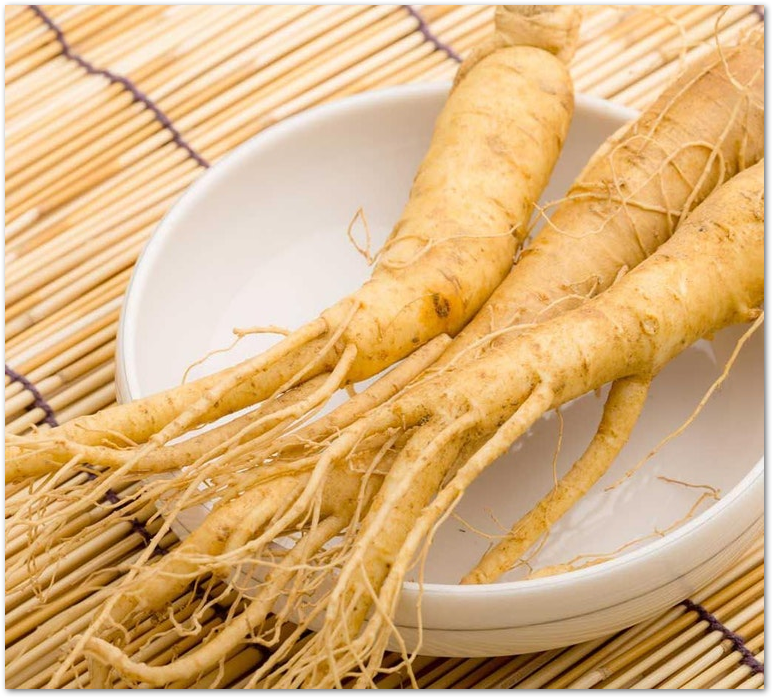 Ginseng root extract is included in a lot of hair loss products as research has shown that it's beneficial for the growth of hair follicles. It stimulates the scalp and prevents hair loss by improving the health of the cells and hair follicles.
Biotin
Not at all surprising that biotin is on the list because it's one of the most popular hair growth ingredients. It's a water-soluble vitamin which is also known as vitamin H. It plays an important role in the health of your hair by improving its keratin structure and if you didn't already know, biotin deficiency can contribute to hair loss. It's included in most hair loss products but it's also available to be ingested in the form of supplement.
Caffeine
So apparently, your nerves aren't the only thing that coffee wakes up.
Research has shown that caffeine can help promote hair growth in the initial stages. It works by targeting and suppressing the DHT hormone which is responsible for hair loss in most people. It does this by making your hair cells produce more adenosine triphosphate (ATP), a form of energy essential for a healthy scalp and hair.
Massaging your scalp with products that contain a decent percentage of caffeine increases blood circulation which stimulates growth and result in healthier hair follicles.
You probably didn't know that you could get much more than a delayed snooze from your morning coffee but thankfully, I've spilt the beans.
Emu Oil
Emu oil is a famed miracle oil extracted from the fat of a bird named Emu. This flightless bird is native to Australia but due to its benefits, is now being bred in other countries around the world.
Here's how emu oil helps with hair growth:
It is rich in essential fatty acids which penetrates deep into the scalp and promotes the growth of healthy hair follicles.
It has anti-inflammatory properties.
It is non-comedogenic meaning it will not clog your pores.
Pure and processed emu oil can help with bacterial organisms and fight fungus or infections which could hinder hair growth.
Copper Peptides
Copper peptides are a combination of copper and peptides. They improve blood circulation which stimulates growth and enlarges the size of the hair follicles. They reverse the degenerative process involving hair and skin. It is great if you experience hair loss due to age.
Arginine
L-Arginine is a semi-essential amino acid involved in many important functions of the body. It is beneficial for hair growth because it improves blood circulation to the hair follicles. It also boosts the immune system and can protect you against diseases that can affect your hair like androgenic alopecia.
If you colour your hair often, arginine could help prevent it from chemical damage as studies have shown that it prevents the harmful effects of hydrogen peroxide (found in hair dyes).
Arginine is found in several popular hair supplements but topical applications boost the regeneration of your hair follicles and keep your scalp healthy.
Tyrosine
This is a non-essential amino acid and it is responsible for the colour of your hair and skin. It is also used in the treatment of depression, anxiety, and other stress-related ailments that can trigger hair loss.
Cysteine
Cysteine is the most essential amino acid when it comes to hair growth. It protects your hair from sun damage and it also supplies sulphur to your hair cells which strengthens them and improves their texture. More relevantly, it is used in the treatment of alopecia.
Taurine
Taurine is an amino acid that studies show can stop hair loss and improve density. When taken as a supplement, it decreases your body's cortisol (stress hormone) levels which means it helps in the management of stress induced hair loss problems. But as a topical treatment, it strengthens the hair and keeps the scalp healthy.
Carnitine
Carnitine is a nutrient made from amino acids in the kidneys and liver. It works in the form of ATP, stimulating hair growth and it's a bioactive ingredient which implies that it penetrates your hair easily.
Procyanidins
Procyanidins induces the anagen phase of hair growth and improves the health of your hair cells. A study has shown that it is an effective treatment against hair loss and it could stop balding in men.
It contains MSM, a sulphur chemical compound, and nutritious ingredient which promote scalp health.
Revita Shampoo Reviews

Revita shampoo is a powerhouse filled with active ingredients to fight hair loss and boost growth but does it live up to its claims?
Let's take a look at some of the Revita shampoo reviews.
Those who have used Revita shampoo are extremely happy with the results. Eighteen out of twenty-four customers have rated it 5-stars and remaining 6 have rated it 4-stars.
Here is what Simeon has to say about the Revita shampoo:
"I am 18 years old and started losing my hair already. My dad is using Revita shampoo at the moment and he thought it would be a good idea for me to start using shampoos. After using it, I have not seen any more fallen hair and the hair seems to be a lot stronger than it was before, hopefully it continues to get better."
Prolonged use of Revita shampoo delivers best results. Those who have been using it for more than a month seem very satisfied with the results and that's a clear sign that the shampoo outperforms.
The following before and after photo of Ivan who was suffering from hair thinning is a clear indication of the fact how powerful it is when it comes to hair growth.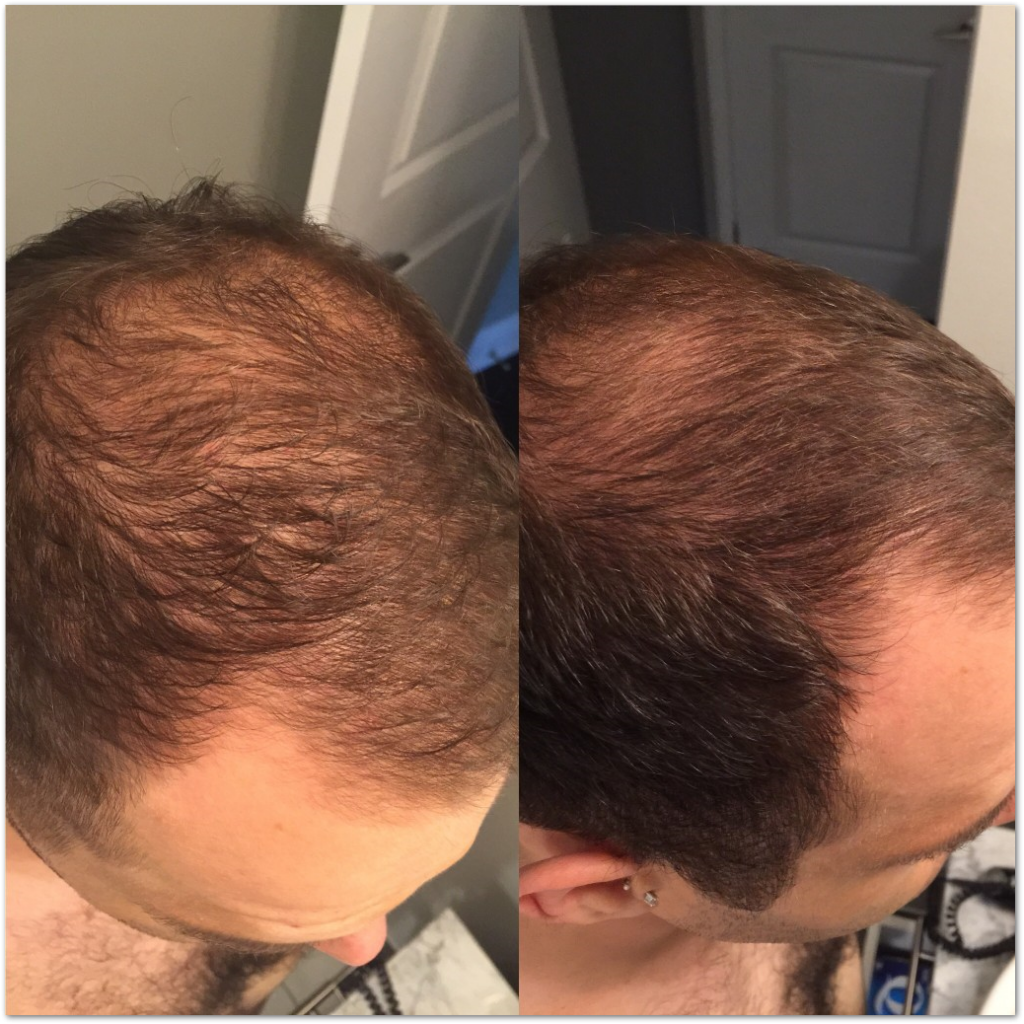 Generally, most customers reported that Revita shampoo stopped their hair loss in its track. They also reported not just fast hair growth in terms of length but also increased thickness and density.
From the ratings, it would seem that DS labs Revita shampoo is a miracle product. But before you let down your long hair, here's some more information you should have.
Side Effects
Revita shampoo is considered safe with no side effects. However, from the Revita shampoo reviews, few people have reported that they experienced shedding during and after use.
It is, therefore, recommended that you take a good look at the ingredient list and steer clear if it contains anything you're allergic to.
Pros
Lathers quickly so little product is needed
It does not contain sodium laureth sulphate (SLS). This is commendable considering how well it supposedly lathers
Rinses off easily with no residue
Stops hair from falling off
Quick results with consistent use
Hair grows back on bald spots
Hair grows not just longer, but also thicker and fuller than before
Improves the texture of your hair
Suitable for all hair types
Strengthens the hair follicles
Pleasant citrusy fragrance (most hair loss products have a strong chemical smell)
Cons
It's expensive
Needs to be used almost daily so if you can't commit to washing your hair that often, it might not be the right hair growth shampoo for you
All that frequent washing could dry out your hair and cause even more loss
How to Use Revita Shampoo
Apply a small amount to your damp hair and scalp and massage gently. Leave for 2 minutes before rinsing off. Repeat and leave for 5 minutes then rinse off thoroughly. It rinses off without residue and will not irritate your scalp.
How Often You Should Use Revita Shampoo
It is recommended that you use it twice daily for five days. Yes, that's a lot of washing but all the wonderful active ingredients it contains need to come in contact with your hair and scalp a lot for it to be effective.
But like I said earlier, all that washing could strip your hair. This can be prevented if you immediately follow-up with a conditioner. And it might be a good idea to use the Revita hair stimulating conditioner with it.
Who Should Use Revita Shampoo
Revita shampoo works for people of all ages and it's suitable for all hair types. So whether your hair is straight, curly, relaxed, or natural, you can expect wonderful results.
Anyone concerned about or experiencing hair loss
Anyone with baldness or thinning hair
Transplant patients protecting hair regrowth
Verdict
While there are lots of products and treatments available for hair loss in the market, there are few with a success rate as high as Revita shampoo. And with the many wonderful and powerful ingredients, it's not hard to see why.
If you're looking for a product to combat hair loss whether minor or major, I recommend you give the Revita shampoo a try. It's an effective product which is safe-to-use with little to no side effects and if you're already going bald, you've got nothing to lose, literally.
It might be pricey, but it costs way less than surgery.