There are certain things that have no solution to inflation, bureaucracy, and dandruff.
Is this statement correct?
The answer is a resounding no.
Dandruff is caused by a dry and flaky scalp. As the wintry season sets in, the scalp gets dry and itchy. It causes dandruff. However, the winter season is not the only time a person gets dandruff.
Here are some of the possible causes of dandruff:
Not using enough shampoo
Dry skin
Oily and irritated scalp
Reaction to different chemical-induced products
Dry weather
Dandruff on your clothes can be embarrassing, but it also makes your hair dry and rough. Why should you go through bad hair days?
The good news is that there is a solution for treat dandruff. You must be wondering whether Manuka cream is worth the price or not.
Does it work on clearing the scalp and moisturizing it?
Can we use it every day?
Here's an elaborate Manuka cream review that tells you everything about the product and whether it is worth the money or not.
I have mentioned the features, ingredients, pros, cons, customer reviews, the link to buy the product, and more. This will help you to make a wise decision whether you should invest in the product or not.
Manuka Cream Overview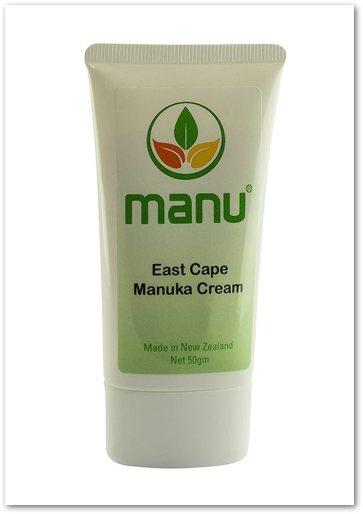 The East Cape Manuka cream is made in New Zealand. As soon as you set your eyes on the product, the packaging intrigues the prospective buyers. With a blend of natural ingredients and manuka oil, the product protects and balances the flora of the skin.
As per research, manuka oil is more powerful than tea tree oil. It is far more superior in terms of antibacterial properties. The Maori tribes used the oil for treating fungus, muscle pain, infections, bites, stings, and muscle pain.
It has the goodness of lavender oil and lemon myrtle oil. With a gentle aroma, the cream will fill up your senses. The product is not meant for targeting one problem area. Manuka cream has ingredients that can treat conditions such as bites, stings, damaged skin, yeast infection, dandruff, hair fall, infection, and body odour. With the sweet smell of lavender oil and pleasant sensation of lemon myrtle oil, the product provides a soothing effect to the skin.
With multiple benefits for your skin and hair, the product is quite helpful and worth the investment. Buyers can enjoy several benefits from just one product!
The product is an all-natural solution as no preservatives have been added. With the rising concern of animal testing, the makers detest the process of testing the cosmetic on animals. Buyers should know that it does not have artificial colours or fragrances. Sweet almond oil, lemon myrtle oil, and lavender oil have their own spectacular fragrance. The product is free from paraben and is absolutely safe to use. You can use it anytime you like and the application is straight-forward and easy.
Features
Natural aroma: The product has the natural aroma of lavender oil and lemon myrtle oil. It has no artificial fragrances that could damage the skin. The sweet smell of lavender and lemon myrtle oil is pleasant and gives a calming effect.
Antibacterial and anti-inflammatory properties: Manuka oil has antibacterial properties. You can use the cream to treat skin issues. It soothes the skin and gives a relaxing feeling.
Easy application: The product is easy to apply and it does not take a lot of time. The cream gets absorbed by the skin quite swiftly and there is no need to do a hair wash.
No artificial colours or parabens: Some manufacturers use parabens (preservatives) in cosmetic products. Usage of this ingredient can increase the risk of reproductive issues and breast cancer. The East Cape Manuka cream does not have been parabens. It is a completely safe and natural product. The cream can be used on a daily basis without any side effects.
Power of natural ingredients: Natural ingredients such as sweet almond oil, manuka oil, lavender oil, and lemon myrtle oil have been used for creating a valuable product.
Treats several skin problems: The majority of the women are troubled with a yeast infection. It causes discomfort and sexual health problems. By applying this cream, one can get effective treatment for yeast infection. Apart from this, there are several benefits of applying the cream. It treats stings, bites, body odour, dandruff, skin damage, and itchy scalp. Since the ingredients have anti-inflammatory and antibacterial properties, it helps in curing the majority of the skin problems.
Manuka Oil Ingredients
What have the manufacturers added to the product? Firstly, you must know that this product has the goodness of natural ingredients and a beneficial element known as manuka oil.
Let us skim through the ingredients that are added to make this cream.
There are 4 core ingredients in the product that are beneficial for moisturizing your scalp and reducing dandruff.
1. Sweet Almond Oil
Sweet almond is a plant and the kernels that grow on these are used for making the oil. It is a popular ingredient in the majority of the cosmetic products. It is used for treating chapped lips and moisturizing dry scalp. Since it contains fatty acids, the oily ingredients help in nourishing and moisturizing dry lips and scalp.
2. Manuka Oil
Manuka oil is not just used for the skin, it helps in restoring a flaky and dry scalp. It is known for its antibacterial properties. Patrons can use it for curing damaged skin. Many skincare products use Manuka oil has the hero ingredient.
3. Lavender Oil
Lavender oil is used in cosmetics and has medicinal properties as well. It is used for treating hair loss, dandruff, anxiety, and fungal infections. Lavender oil has a calming effect. It is used in spas for providing a pleasant and soothing ambiance. The ingredient has antiseptic and anti-inflammatory properties. Another benefit of this oil is that it promotes hair growth.
4. Lemon Myrtle Oil
This ingredient helps in combating oily skin. It is an uplifting oil that soothes and nourishes the scalp. Other than the above-mentioned oils, there are other ingredients that are a part of the list.
Distilled water
Stearic acid
Cetyl alcohol
TEA
Preservative
Emulsifier
Glycerin
Stearyl alcohol
How to Use Manuka Cream
The best part about the East Cape Manuka cream for dandruff is that you can easily apply it to your scalp. There are no complicated directions. Simply apply the cream and let it absorb. The product gets easily absorbed by the skin. No rubbing or scrubbing is necessary.
Apply it to the desired area and let it get absorbed. Once it does, you can leave it as it is. Hair wash is not necessary after applying the solution.
Does Manuka Cream Treat Dandruff?
Considering sweet almond oil has fatty acids, it will nourish the dry scalp. Manuka oil is known for restoring the dry scalp and removes dandruff. Dandruff is caused by a dry and itchy scalp. As soon as you start itching, the flakes on your scalp start falling on the ground or clothes.
This can be embarrassing for anyone. In such cases, you can use the East Cape Manuka Cream. It has all the ingredients that can treat the dry and flaky scalp. Once the ingredients moisturize and nourish the scalp, the problem of dandruff disappears.
All the ingredients used in the product work towards making your scalp happy and moisturized. To answer the question: Yes, manuka cream can treat dandruff.
Who Should Use Manuka Cream
If you are tired of dandruff and an itchy scalp, it is about time that you should opt for manuka cream. The product can be used by both men and women. It is easy to apply on your scalp and does a superlative job in moisturizing the dryness. With the power of manuka and other essential oils, it helps in soothing the dry and itchy skin.
Manuka oil is known for its antibacterial and nourishing dry skin properties. Along with sweet almond oil, lemon myrtle oil, and lavender oil, this product has the power to guard the skin's flora.
The product can be used for a number of reasons. While it does treat dandruff, the product can also be used for fungus, body odor, infections, damaged skin, stings, bites, and muscle pain. Women who are tired of yeast infection in their private area can use the product to treat the health issue.
Experts found that manuka oil is better than tea tree oil shampoo. This is in terms of the antibacterial properties. It is a gentle and beneficial cream that can be used by anyone! Even if you have sensitive skin, there will be no side effects after using the product.
Pros
Helps in treating stings, bites, dandruff, damaged skin, muscle pain, infection, and body odour.
It has the goodness of lavender oil, lemon myrtle oil, sweet almond oil, and manuka oil.
The cream is easy to apply.
No preservatives have been used for making the product. It is natural and safe.
The product has not been tested on animals.
Cons
The product might be expensive for some buyers.
Where to Buy Manuka Cream
Interested buyers can purchase the product here. The East Cape Manuka Pure Cream comes at a decent price range. If you wish to save more, you can buy two or more from the same platform. If you buy 2 of these creams, you will get a 5% discount.
All major debit and credit cards are accepted. Patrons living in the United Kingdom can opt for next day delivery. In case you live anywhere else, the product will reach you within a few days.
Conclusion
The majority of people wonder whether it works or not. Our final verdict is that it is worth the price. There are a number of reasons why this product is a good investment.
Firstly, it is easy to apply and there is no washing or massaging involved. Simply apply it to the scalp and let it absorb. It is not a sticky solution. Secondly, it has the sweet smell of lavender and lemon myrtle. It fills the room with a wonderful scent. These are natural fragrances which also means that no artificial fragrance has been used.
Thirdly, the product can be used for treating a number of skin problems. It is a good deal for the buyers because they can apply it to their genital area, stings, bites, scalp, and even treat body odor. With just one product, you get endless benefits.
Most importantly, no preservatives/parabens have been added to the product. This is an important feature because most of the cosmetic brands use preservatives. These can be harmful to people and should be avoided.
Overall, the product is good and it can soothe the itchy and dry scalp. A dry scalp can be irksome because it gets itchy. When we itch beyond an extent, the scalp may start bleeding. In order to add some moisture to the dry scalp, it is important to use the cream.
To sum it up, dandruff does have a solution. The name is East Cape Manuka Oil.