Cel Microstem natural hair thickening conditioner is made for people who want to have thick hair. It helps you get rid of thin hair. It works with or without Cel Microstem shampoo. Read detailed Cel Microstem shampoo review, if you haven't already. You don't have to necessarily use the conditioner with shampoo. You can use one or both, it's up to. However, it's highly recommended to use the Cel Microstem conditioner and shampoo together for quick results. Read this comprehensive Cel Microstem conditioner review to find everything about the conditioner and its ins and outs.
Let's get started.
What is Cel Microstem Conditioner?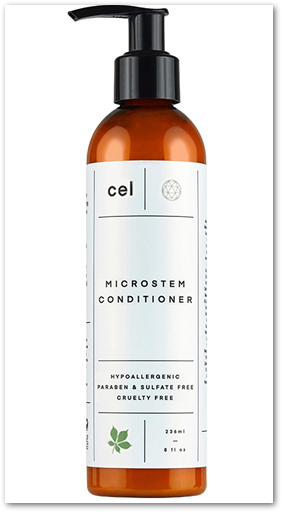 It is a hair thickening conditioner for both men and women. It uses stem cell technology by improving the health of your hair follicle and scalp. Hair falls and regrow throughout your life. This is a natural process where cells are replaced, and new ones are created. The Cel Microstem conditioner ensures that the cells that result in thin hair are removed and replaced by healthy cells that will result in thick hair strands.
The stem cells (…responsible for providing new cells by replacing old and damaged cells) are provided all the nutrients that they need to create cells that will result in thick hair. The nutrient requirements of hair follicles (a component of your skin that grows a hair) are fulfilled by the natural ingredients of the Cel Microstem natural hair thickening conditioner.
So Cel MD conditioner treats the cause of the thin hair (hair follicle) by acting on stem cells and making new cells strong and healthy.
Features
Here is a list of the core features of the Cel Microstem natural hair thickening conditioner:
It uses stem cell technology to make hair thick by reproducing new hair follicles.
It promotes scalp health.
It reduces hair fall and prevents further hair thinning.
It works for all hair type especially if your hair is colour damaged
Works on chemically treated hair.
It contains natural ingredients that are all safe to use and have no side effects.
Ingredients
It uses the same ingredients as Cel Microstem shampoo. If you want to read the list of major ingredients, click here.
Pros
There are several advantages of using the Cel MD conditioner. The major ones are covered below:
Makes your hair thick permanently by making hair follicles strong and healthy.
It works quickly and effectively. You can see results in less than 30 days.
It has no known side effects.
Suitable for all hair types.
It comes with 30-days money-back guarantee.
Cons
Despite all the pros, there are a couple of drawbacks that you might have to face:
It might require a lot of time to show any results.
Customer support isn't one of the best. You might have to wait for a few good days before you get an email reply provided you have a query.
Side Effects
The best thing about Cel MD conditioner is that it doesn't have any known side effects. People who have used it have reported no side effects at all. This is due to the natural ingredients that make it health friendly.
It is paraben and sulphate free that makes it safe to use.
If you experience any negative symptoms such as itching or dryness, stop using the conditioner and contact Cel MD support to get a full refund.
How to Use Cel Microstem Conditioner
You need to use Cel Microstem natural hair thickening conditioner like any other conditioner. Apply conditioner in your hair after shampoo and leave for 1-2 minutes. Rinse your hair thoroughly.
Cel recommends using conditioner with the Cel Microstem shampoo for the best results. Instead of using any random shampoo, use Cel MD shampoo for better results.
Cel Microstem Conditioner Reviews
The customer reviews are awesome, and this is what makes it one of the best hair thickening conditioners in the market.
It has 4 out of 5 customer ratings based on more than 2000+ reviews.Image1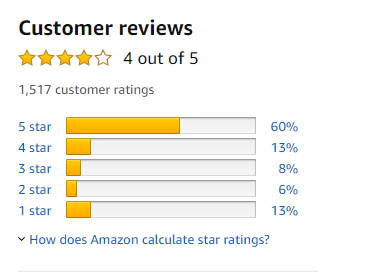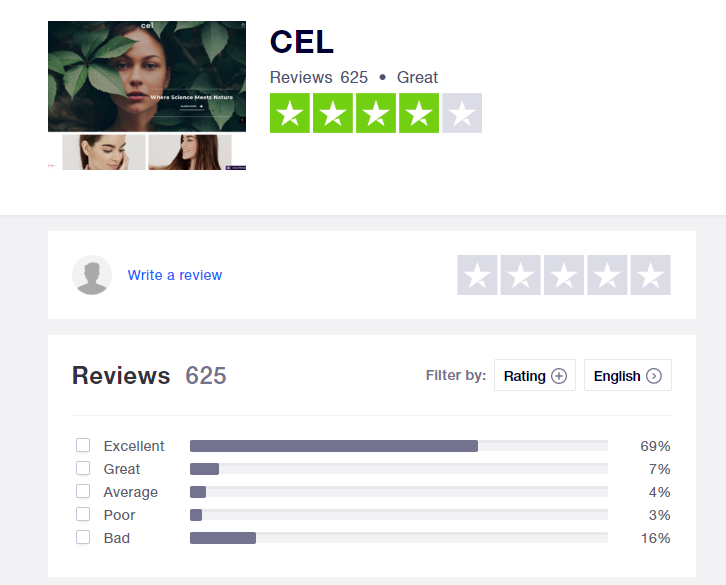 These Cel Microstem conditioner reviews from real customers are an indication that the conditioner does work, and it is a legit product.
Here is a review from Lori Morgenstern:
"This is the best shampoo and conditioner I've ever used! I'm 58, so I've done a lot of shampooing in my lifetime. My hair feels so different, so soft and full. The top part of my head was a little thin and now I truly have a thickness I didn't have before using this product. Hey, I was a true Pureology fan and now I'm a true fan of Cel MD!"
Click here to read more Cel Microstem conditioner reviews that will help you with decision-making.
FAQs
If you still have questions, check out the following frequently asked questions about Cel Microstem conditioner and their answers.
Is it necessary to use Cel Microstem conditioner and shampoo together?
No, it isn't necessary but highly recommended. If you want to make your hair thick quickly, you should use both the shampoo and conditioner as they work very well together. However, if you don't use them together (for any reason), the conditioner will still work with any shampoo but in this case, it will need more time to react.
Does Cel MD conditioner regrow hair?
Yes, it regrows your hair but strengthening stem cells and making hair follicles healthy. The old thin hair follicles are removed (might result in hair fall) and the new hair will be thick and healthy.
Is Cel Microstem conditioner sulphate-free?
Yes, it is sulphate (sulfate) free. If you have acne or sensitive skin, you can use Cel Microstem conditioner without any hesitation.
Does Cel MD conditioner really work?
Absolutely. It works by strengthening stem cells that are responsible for new cell generation. The new cells then produce strong and thick hair because all the nutrients that hair follicles (hair cells) need are provided to them. So yes, it works and is legit. The results, however, vary from person to person. You might see a noticeable difference in hair thickness within a month while your spouse might not see any noticeable impact for several months.
Conclusion
Cel Microstem conditioner is one of the best hair thickening conditioners that is made from natural ingredients with zero side effects. If you wish to have fuller, thicker, and strong hair, you must try it. You will love using it just like thousands of others from all over the world.
If this Cel Microstem conditioner review helped you with decision-making, share it with your loved ones who are struggling with their thin hair and are looking for a permanent, natural, and least harmful solution.